New member of the GFNY Coaching Team: Vito Valentini
GFNY Coaching is proud to announce Vito Valentini as the newest member of our coaching team.
Vito has a long involvement with GFNY, having ridden in the inaugural edition of GFNY, as well as having led GFNY Gruppo Sportivo training rides for the past 8 winters, helping riders prepare for GFNY NYC.
Vito's specialty is working with new cyclists and beginners, especially via in-person lessons and coaching. He gives GFNY Coaching the ability to offer hands-on coaching to riders in the New York area who may not be looking just for a training plan, but someone to help them get comfortable with their bike handling skills and prepare for the technical demands of racing GFNY events.
Vito's hands-on curriculum is designed to give cyclists the foundational skills necessary for success, such as:
Proper position on the bike
Basic handling skills like shifting, braking, cornering, and eating and drinking on the bike
Intermediate handling skills like riding in the peloton, descending, and riding in pacelines
Learning the basics of training and nutrition for racing, training and indoor cycling.
If you're a cyclist in the NYC area, and looking for a coach with experience giving hands-on, in-person training, Vito is your man.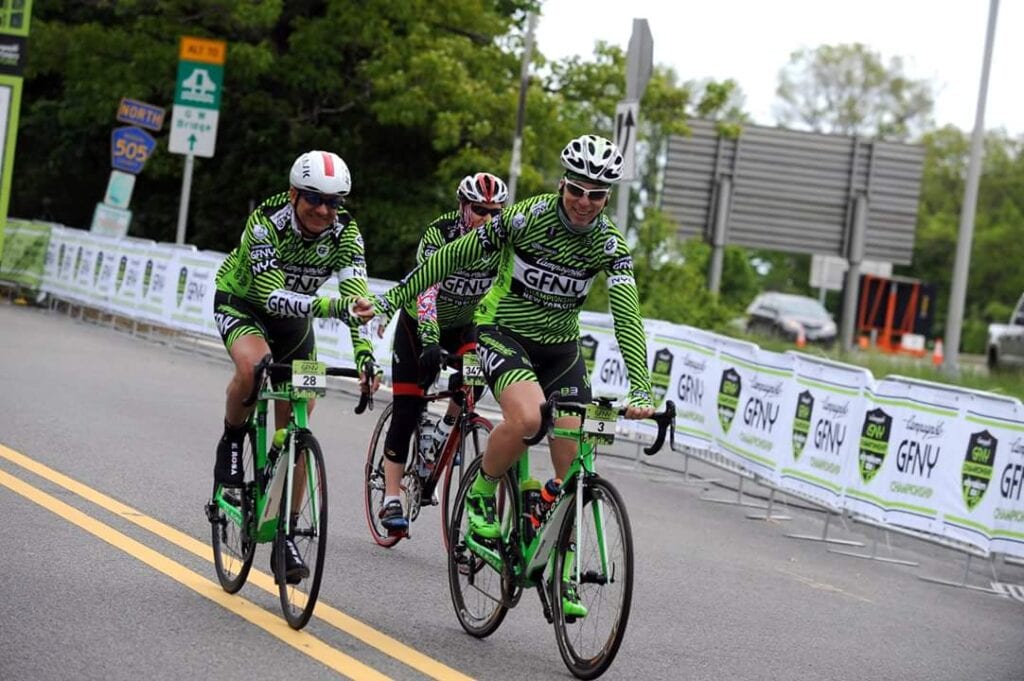 Vito, always willing to lend a helping hand.