Philippe Hendrickx's Road to Recovery
'I clung on,' the Niçoise rider says. "The mile became two, then 10, then 20, and finally I found Cannes."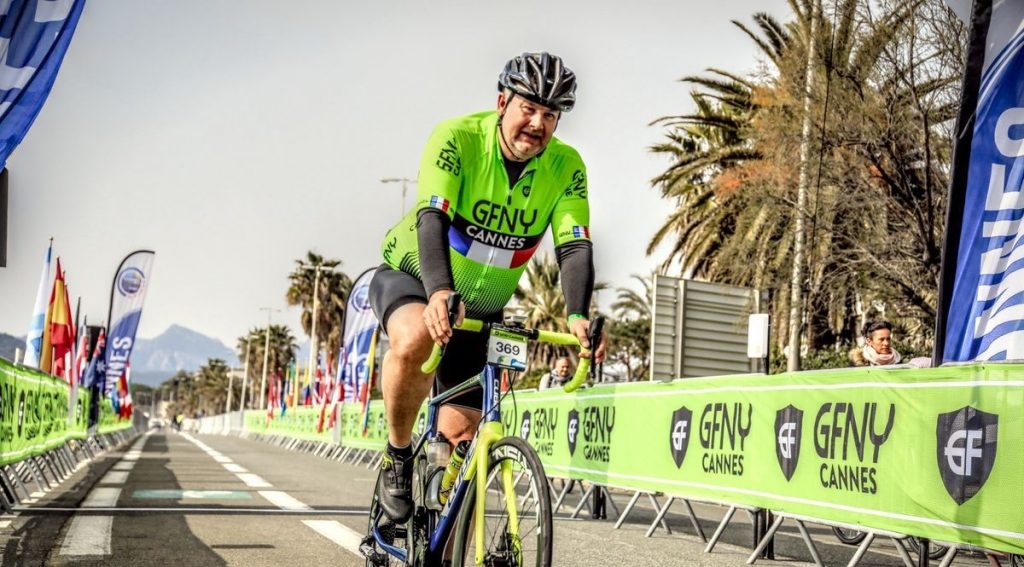 NICE, France — Cycling has always been part of Philippe Hendrickx's life, from the moment he learned to ride a bike as a boy.
Hendrickx, 44, now enjoys a full life and a career in sales that has taken him and his family from Belgium to Nice, France, where he can ride along the French Riviera​​. "Starting a family, raising children, making them happy. This is the biggest adventure of a lifetime — and can be one of the least simple," he says.
Hendrickx was born and raised in Belgium near the roads of the Liège-Bastogne-Liège — also known as La Doyenne, or "The Old Lady" — one of the oldest and most arduous of European professional road cycling races. "I always dreamt of being a professional rider," Hendrickx says. "I like to ride because it gives me a feeling of freedom. I also like the effort necessary to ride and enjoy the solitude on the bike… the calm and serenity after intense days of work."
Everything was perfect until September 2020, he recalls.
"During a business trip I was taken by headaches of unprecedented violence and over the day I lost my eyesight," he says, noting he is visually impaired from optic neuritis, which is an early sign of multiple sclerosis. Temporary vision loss is a common symptom due to damage to one's optical nerve. "Sometimes when the sun shines strong, it's like being drunk, and it's difficult to keep one's balance."
He went to the hospital, which began a long ordeal of medical exams, blood tests and CAT scans. "The verdict is hard to take. I suffer from multiple sclerosis, and my life may never be the same again."
As for many riders, cycling has helped as both mental and physical therapy to help Hendrickx become stronger.
"I had to be remobilized; I had to find things to do, and the bike became obvious again," he says. "Drug treatments are very hard to bear. They can cause as much pain as the disease itself."
So he started with the first pedal stroke on the home trainer, and began with one mile, which exhausted him.
"I clung on. The mile became two, then 10, then 20, and finally I found Cannes on the GFNY page, and it became my goal to reach."
He completed Cannes in 2022, and his new goal is GFNY in Cannes again and New York in 2023.
He has two rules to get him through the races.
"One, never give up. Two, remember number one."
Have an interesting personal story to share for Inside the Peloton? Contact me at:
https://www.linkedin.com/in/waldensiew/
Twitter: @waldensiew
Email:
Tags: inside the peloton