GFNY announces GFNY Miami
GFNY announces GFNY Miami
April 21, 2024
The Courses
The pre-race activities like packet pickup and expo take place is the heart of Miami. On race day, make the trip out to Miami's western edge, and race past the tropical wetlands of The Everglades. The Everglades are a natural wonder. This expansive marshland ecosystem is home to sawgrass prairies, cypress trees, Spanish moss, and fauna.
The race starts and finishes at the Miccosukee Resort & Casino. Ample parking and pre-race facilities are available. Line up in the start corrals on the Miccosukee Resort property. When the race starts, make the right turn onto Krome Avenue and head south.
GFNY racers will have one lane of Krome Avenue closed to cars for GFNY, in each the northbound and southbound direction. Each direction has two lanes and the inside lane will be for GFNY racers exclusively, enforced by police, cones and traffic control equipment. The northbound and southbound lanes are divided by a grassy median.
Head southbound for 5 miles, then make a u-turn and head northbound for 17 miles. At the north end, make another u-turn and head back south. After 12 miles, the medium route riders will reach their finish line at Miccosukee Resort & Casino, completing the 35-mile loop one time. The long route riders will continue straight until the southern u-turn, and then head back north, and then make the final u-turn and ride south. Long route riders will complete the 35-mile loop two times.
The average elevation on the course is 6ft, making GFNY Miami the flattest course of the GFNY World circuit. But be ready: strong winds will shape pelotons and thwart attacks.
A festive post-race party back will await you at Miccosukee: A cheer beer from Michelob ULTRA, your medal, post-race meal, DJ, awards ceremony, photos and camaraderie.
The Michelob Ultra GFNY Miami 2024 will serve as the North American Championship. It will also serve as a test race for a professional cycling race that will be added in 2025.
Long Route – 70.9 miles / 53 ft+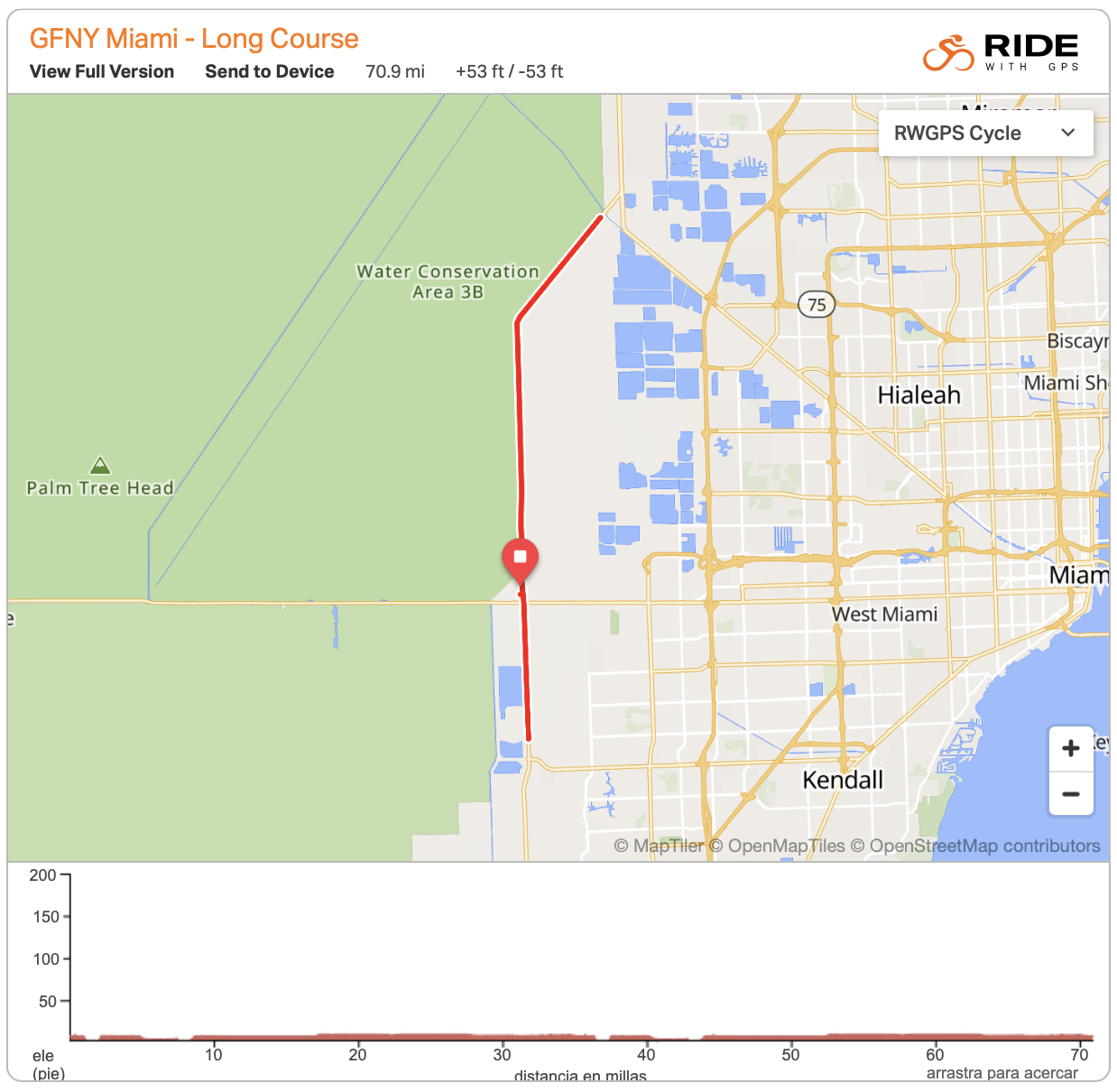 Medium Route – 35.5 miles / 26 ft+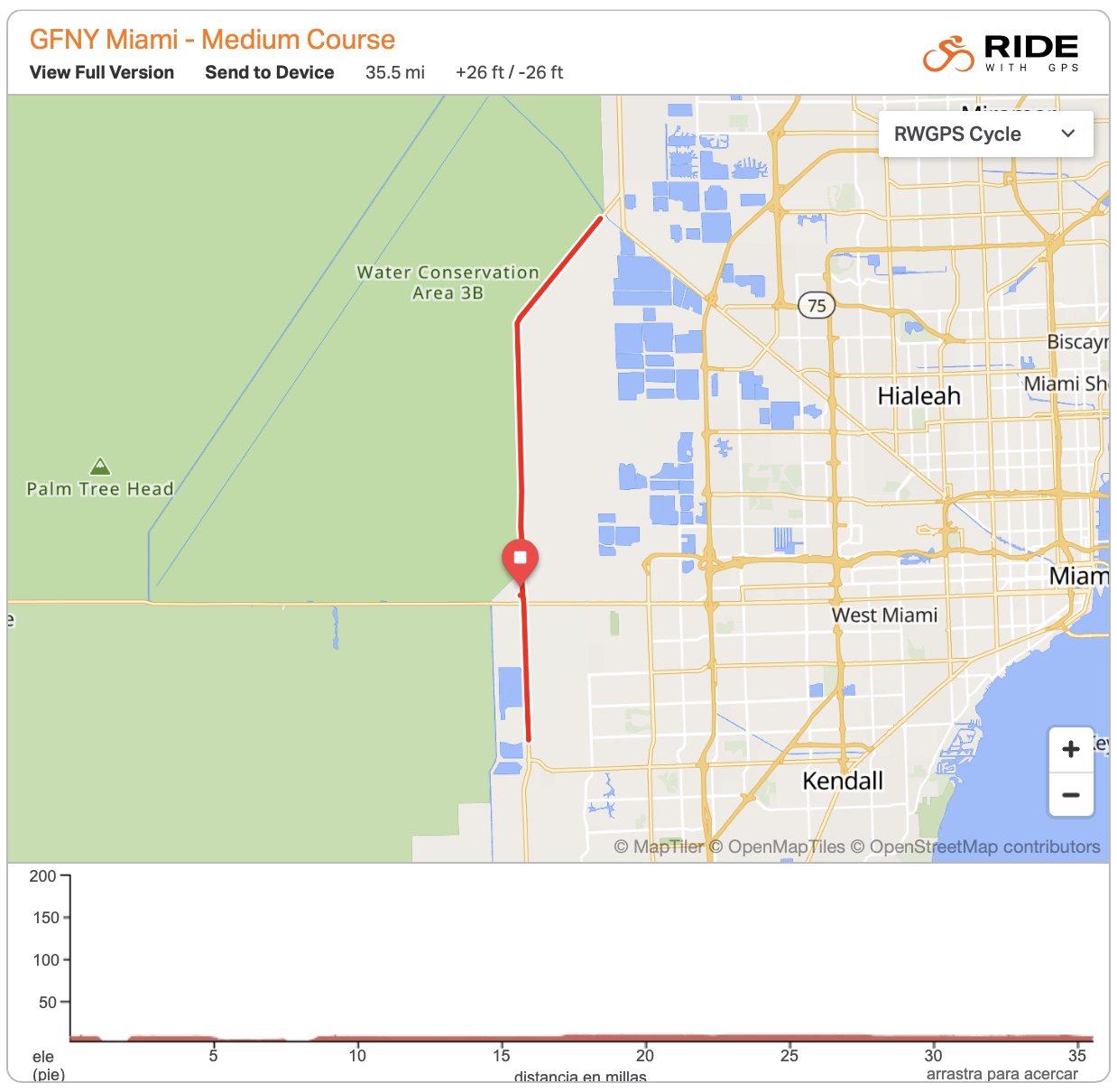 About Miami
Miami is a coastal metropolis and is a global center for tourism, culture, entertainment, cuisine, shopping, and more. As the gateway to Latin America and the Caribbean, Miami has a culturally-diverse population with an economy deeply rooted in hospitality, international commerce and entertainment.
Miami is the second-most visited city in the US after New York City. The tropical climate of Miami contributes to making Miami an ideal destination for beach getaways, sport, festivals and concerts. Miami has a diverse, young population that fuels Miami's economy and culture.
From glittering South Beach, to tree-lined Coral Gables, to bohemian Coconut Grove, to vibrant hubs of Caribbean heritage, such as Little Havana and Little Haiti, or artsy Wynwood, each neighborhood in Miami is a unique destination unto itself. Miami's flavors, sights, sounds and fun will make your trip to Miami one you won't forget.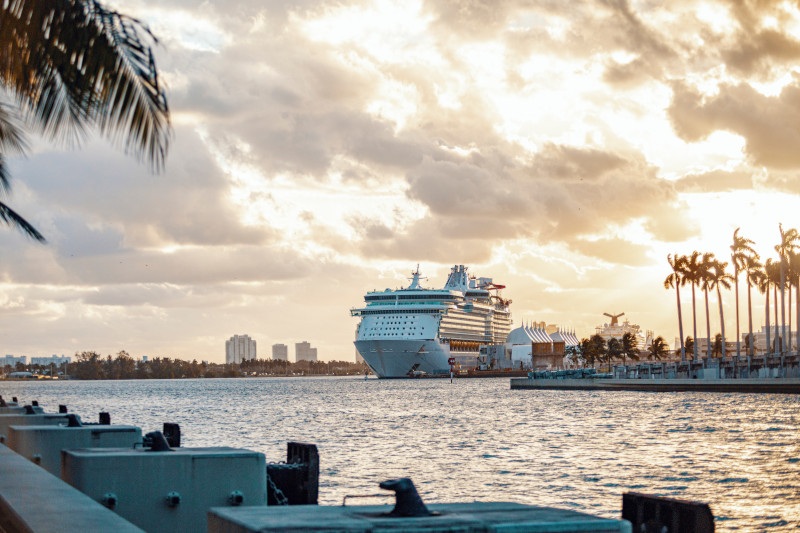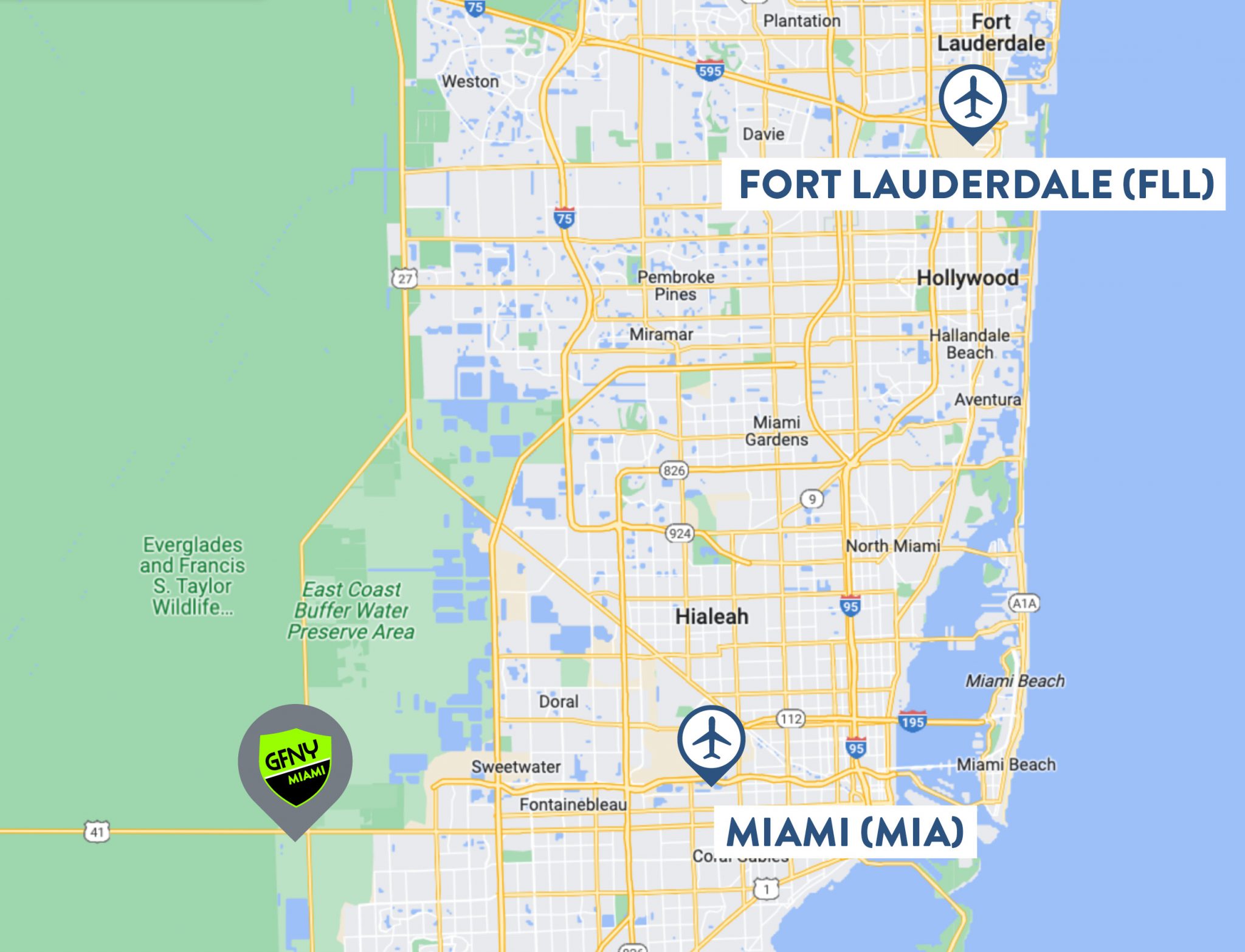 Airports
MIA: Miami International Airport (MIA) is the main airport of Miami, and serves more than 1,000 daily flights to nearly 200 destinations in the US and internationally. Nearly every major airline has flights to Miami.
FLL: Fort Lauderdale-Hollywood International Airport (FLL) is located about 45 minutes north of Miami. FLL serves many major and regional airlines and can be another good alternative for your visit to South Florida.

Ground Transportation
Car rental: Renting a car is the best option from a GFNY perspective: to get around to see all area attractions, as well as getting to the expo and the start/finish. MIA airport has lots of car rental options.
Airport shuttles: Hotels near the airport offer free shuttles. Contact your hotel directly to coordinate your airport shuttle with them.
Uber: You can get picked up by Uber and Lyft drivers. Follow "Ride App" signs for the designated pickup locations.